You often hear people say 'I can't draw' or 'I'm not very creative' – but sat in a boring meeting or stuck in a waiting room with a pen or pencil and some paper, many of us will inadvertently turn to doodling (and occasionally produce an mini work of art in biro).
Today, many offices, school classrooms or community groups will be turning their doodling into cash to support the charity Epilepsy Action; Friday 8th February is designated National Doodle Day.
This set us wondering about Bible doodlings. For one thing, a recent article in the Metro suggested that doodling actually increases our attention span, and concludes that we have a better memory when we have been doodling. If so, maybe we should be encouraging people to doodle whilst reading the Bible in order to help them remember a poignant verse or lesson learnt!
But more than that, the Scriptures are full of rich visual imagery and thought-provoking ideas – often expressing concepts that take a bit of mulling over. We thought that sounded like an ideal context for some inspired doodling, so we did a bit of doodle-googling to see what we could find. Here are some of our favourites:
5 beautiful Bible-inspired doodles
Choa Chu Kang has shared some charming, colourful illustrations of famous Bible stories on Behance
The self-described 'Liyin the Creative-Extraordinaire' has some pictures of their beautiful black and white journal doodles on Flickr
Daniela Byers doodles these rather lovely step-by-step sermon illustrations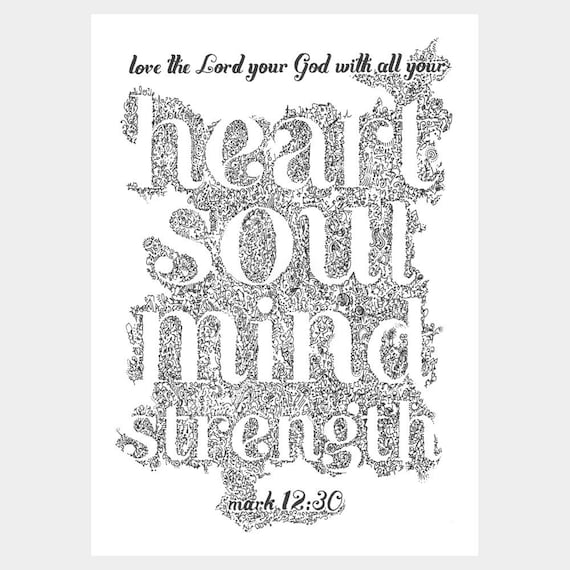 You can buy a print of this wonderfully intricate doodle from Brenda Mangalore
Morgaine Godwin integrates words from Scripture into her abstract doodlings
We'd love to see some of your doodles too!